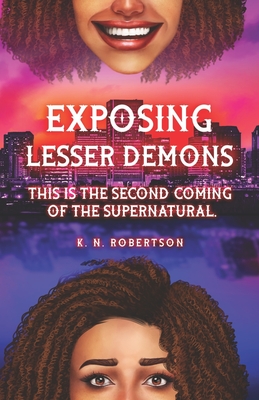 Exposing Lesser Demons: This is the second coming of the supernatural.
This product is not returnable.
Publication Date:
June 16th, 2022
Publisher:
Kush Books LLC
Shelf Life Books
12 on hand, as of Dec 2 4:17pm
(Sci-Fi/Fantasy)
On Our Shelves Now
Description
"Magic started your addiction. It can help you manage it."
Deana is recently sober and a budding empath looking for love in all the wrong exes. Between dodging the magically inclined and taking precautions to avoid becoming another victim of a drug recalled for being a mind control substance, everyone is a threat. In her eyes, toxic exes seem like a safer option. This woman has needs, and as a recovering addict, she should try like hell to make her amends, right?
Laz, recently exiled from a magical Eden has returned to the streets, feening as outsiders are known to do. He hopes for a second chance with the love of his life who he has wronged again and again. He has promised her he is clean and sober, but he craves human pleasures the same way he craves power. A daily exercise of telepathic eavesdropping and raising the dead will have to satisfy him until he can steal her away from her gender queer rebound who may also be a mage.
He carries with him the wisdom of the prophetess to stay clean, as falling off the wagon could mean taking those, he cares about down with him.