Staff Pick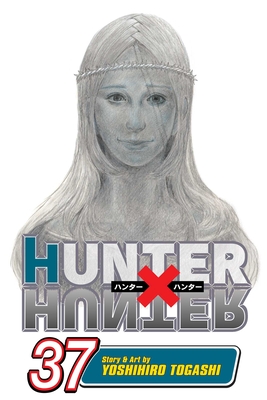 Hunter x Hunter, Vol. 37
Publication Date:
October 3rd, 2023
Shelf Life Books
5 on hand, as of Dec 2 5:19pm
(Graphic Novels)
On Our Shelves Now
Description
Plucky Gon's quest to find his dad leads him into a whole world of crazy adventure.
Hunters are a special breed, dedicated to tracking down treasures, magical beasts, and even other people. But such pursuits require a license, and less than one in a hundred thousand can pass the grueling qualification exam. Those who do pass gain access to restricted areas, amazing stores of information, and the right to call themselves Hunters.
As Kurapika fights to protect Prince Woble in the Kakin war of succession, trouble is brewing on the lower tiers of the Whale Ship. Those tiers are ruled by the Mafia, and the crime families have their own agendas in the war. Meanwhile, the new Nen users are primed to use their powers for destruction—especially the fearsomely gifted Prince Tserriednich!