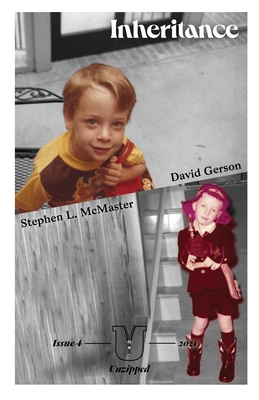 Inheritance
This product is not returnable.
Publication Date:
September 15th, 2021
Publisher:
Life in 10 Minutes
Shelf Life Books
2 on hand, as of Dec 2 4:17pm
(Memoir/essays)
On Our Shelves Now
Description
Lost and Found by David Gerson reveals the vulnerability and inner strength that it takes to grow up gay and Jewish in the South. His discoveries about his supposed "lioness" mother who failed to protect him and his siblings, his bear of a father who remained always in the shadows, and other memorable characters that appear in his life story represent both marked loss and discovery. Gerson explores
the multitude of losses and discoveries one makes traversing the complicated landscapes of friendship, sexuality, marriage and divorce, heritage and religion. He culminates his journey in the discovery that no matter the losses, we keep going forward, pushing on, because above all, "this is a life" and "it is enough."
Philia by Stephen McMaster invites us into the tumultuous life of a gay Southern man, adopted as a baby from an orphanage in Ireland. Armed with "quivers of useless knowledge" he survives bullies, abuse, and the "messy and often desperate" experience of growing up within his own family by reading multiple sets of encyclopedias, and becoming the family "Distractor in Chief." McMaster's transformation from an alcoholic to a sober man in recovery who even finds himself practicing affirmations with a "paid listener." As he helps other men in the program, he learns about the power of love through fellowship, for others, and finally, for himself.
With wry, understated humor, McMaster shares with us his family's Southern drama, ratings of bathrooms around the country, corsets from JCPenney in the 1970s, lurid affairs, and a generous serving of his grandmother's crabcakes.