Staff Pick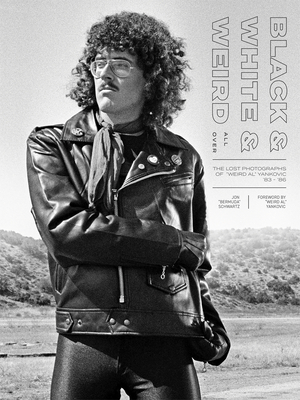 Black & White & Weird All Over: The Lost Photographs of Weird Al Yankovic '83 - '86
Publication Date:
November 17th, 2020
Publisher:
1984 Publishing
Description
"Weird Al" Yankovic is a 40-year music industry veteran that has outlasted most of the artists than he has parodied. His last album, Mandatory Fun, debuted at #1, the first comedy album to do so. His recent books When I Grow Up was a NY Times bestseller, and his recent tours have been sellouts.
He has quite an ardent fan base, and this nostalgic look at Weird Al in the first segment of his career (via long-lost, never-before-seen photos) are sure to appeals to his fans, plus readers nostalgic towards '80s music and the decade in general. He is also a rare musician/performer that has cross-generational appeal.
Press, social media posts, and advertising will be heavy internationally (particularly in Canada and Australia).
The book will sell solidly during the 2020 holiday season, but also throughout 2021 to coincide with impending tour dates.
Sales opportunities exist at traditional book retailers, but also should sell well at gift stores (i.e., Urban Outfitters, FYE), art/pop/music museums (i.e., MOCA, Rock Hall, MoPOP), non-traditional book retailers (i.e., Hot Topic), and at library systems.