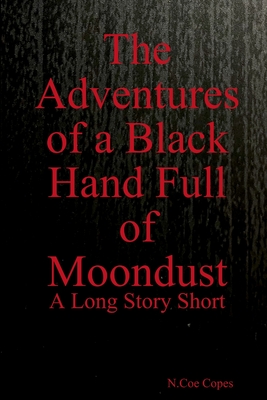 The Adventures of a Black Hand Full of Moondust
This product is not returnable.
Publication Date:
February 27th, 2020
Shelf Life Books
3 on hand, as of Dec 2 3:17pm
(Fiction)
On Our Shelves Now
Description
TRUST GOD ONLY & WALK IN BLIND FAITH- ALONE for more than 5 years in silence. Maybe I was set up to die that way. A freak accident, perhaps. That's how it would have looked. Someone expected that, and with expectations that low and miserable, I never worried about someone like that. Risky behavior was my hobby in those days. Unknowingly, I was selected as a target of interest, mistaken for the "average bear "hunted down during hibernation, plenty of times before.The obvious game is to benefit from life insurance policies matured well and long enough to play a "surprised" or "sorry" role when a target expires. Apparently, keeping up appearances is costly. This ritual targets the LGBT Community, persons identifying with mental illness, and persons with criminal history involving drugs. I would play this game like a baby Grand Piano but it worked. This account I am opening is not a game, however, and secrets like these make a killing, literally. GOD has the final word.