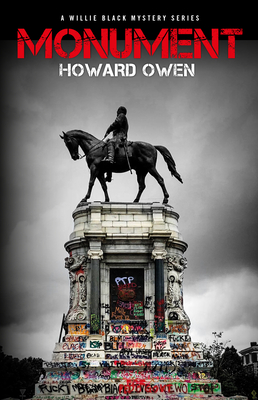 Monument (Willie Black Mysteries)
Publication Date:
November 30th, 2021
Publisher:
Permanent Press (NY)
Shelf Life Books
2 on hand, as of Dec 2 4:17pm
(Fiction)
On Our Shelves Now
Description
Richmond is shut down and masked up amid the COVID pandemic. Then, Black Lives Matter outrage evolves into an attack on the Confederate monuments that have long been despised by much of the city's population. What else could happen? Willie Black, a night police reporter for the local daily, knows there's always something. On the first night of what will turn out to be a season of reckoning in the former capital of the Confederacy, cops investigating an unlocked door in a riot-ravaged stretch of Broad Street find something they didn't expect. A husband and wife who own a secondhand bookstore have been brutally murdered. Is it an offshoot of the rage that sprung up unexpectedly in a city that one veteran observer was fond of referring to as a hotbed of unrest? It doesn't take long for the police to find an obvious prime suspect -- a mildly autistic college student who had been befriended by the couple and who was caught by a video camera coming out of the bookstore not long after the murders occurred. Willie has more than the usual interest in the case, since the suspect is the son of the first of three ex-wives, who made a new life with a new husband after Willie split. As he digs deeper than Chief L.D. Jones and his police force would like, he soon has reason to doubt that the real killer is behind bars. The police have their hands full putting out literal and figurative fires and have little interest in pursuing a case they believe is already solved. Willie, though, has time (albeit it his own, unpaid time as print journalism continues to circle the drain). Before he's through, he'll discover a story of a tragic mistake and the vengeance it spawned, vengeance that spills over into a city that's already maxed out on trouble.